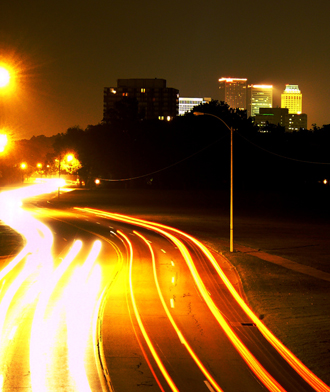 Welcome to Tulsa Area Clean Cities. The Clean Cities mission is to is to improve energy security in the United States by promoting alternative fuels and fuel economy.   Through outreach and education, Tulsa Area Clean Cities promotes voluntary projects to increase the use of alternative fuel vehicles.  We focus on projects designed to reduce overall operating costs and increase public access to new fuel sources.
Tulsa Area Clean Cities is a voluntary organization made up of local and state government agencies, private companies, and non-profit organizations. Through our public-private partnerships we help enhance energy security, promote energy independence and advance environmental quality in the state of Oklahoma.
You have probably heard about the many benefits of alternative fuels; lower fuel costs and improved air quality, but where do you start? CNG, Propane, Electric, Hybrids…The alternative fuel industry is growing and changing rapidly. What may have been true 5 years ago, is likely completely different today. Understanding this changing landscape can be difficult because often when alternative fuels are being considered, the only "experts" you have access to are sales people. Tulsa Area Clean Cities is fuel and technology neutral, meaning we advocate for you to find the best fit for your fleet.
Tulsa Area Clean Cities hosts approximately six informational meetings about alternative fuels each year, along with a variety of other outreach events.  These meetings are a great place to network and cover a variety of alternative fuel related topics such as new technologies, policy discussions with government leaders, fleet profiles, and basic information for new fleets considering alternative fuels for the first time.  We also send out email newsletters to notify our members about new funding opportunities, events, policy or regulatory changes, and other relevant information. Tulsa Area Clean Cities can help you find the technology and fuel source that works best for your fleet.
Let Tulsa Area Clean Cities Coalition be your information source for alternative fuels.  Join today to connect with our local and national networks of experts.
Sponsored by the US Department of Energy and housed locally at INCOG, Tulsa Area Clean Cities is one of two Oklahoma chapters of the United States Department of Energy's Clean Cities Program.
Join our mailing list to stay informed about local and national alternative news, events, and funding.