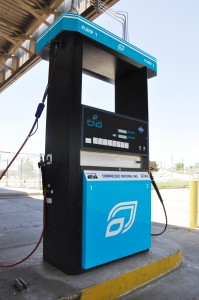 Alternative fuels and advanced technologies can help reduce operating costs for fleets of all sizes, and finding alternative fuel vehicles is easier than ever. Learn more about individual fuels below:
Find Vehicles and Information
View the Department of Energy's Vehicle Buyer's Guide for information on fuel economy, emissions, vehicle specifications, estimated cost, and warranties.
The Alternative & Advanced Vehicle Search from the Department of Energy is another great resource designed to give you an overview of each fuel type.
FuelEcoonomy.gov allows you to search and compare available vehicles side by side to fit your needs.
Search for advanced vehicle technologies at the Department of Energy's Vehicle Technologies Program.