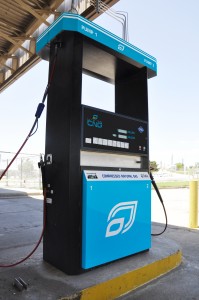 Alternative fuels as defined by the Energy Policy Act of 1992 include biodiesel, electricity, ethanol, hydrogen, methanol, natural gas (CNG) and propane (LNG). Click below to learn more about each form of alternative fuel.
Reducing the petroleum used in vehicles has become easier with the increased availability of alternative fuel and advanced technology vehicles. By selecting the vehicle and fuel that fit your needs and your location, you can help the United States achieve energy independence while you improve your own bottom line. Alternative fuels and advanced technology vehicles can help lower operating costs for fleets of all sizes, and some of the same technologies can be used to lower your family's transportation costs.
The Department of Energy has developed a Vehicle Buyer's Guide, which includes information on fuel economy, emissions, vehicle specifications, estimated cost, and warranty. This booklet helps you compare similar vehicles to make an informed buying decision. Additionally, the Alternative & Advanced Vehicle Search page from the Department of Energy is a great resource designed to give you an overview of each fuel type while FuelEcoonomy.gov allows you to search and compare available vehicles side by side to fit your needs.
To find out more about energy efficient and environmentally-friendly, advanced vehicle technologies, visit the Department of Energy's Vehicle Technologies Program.