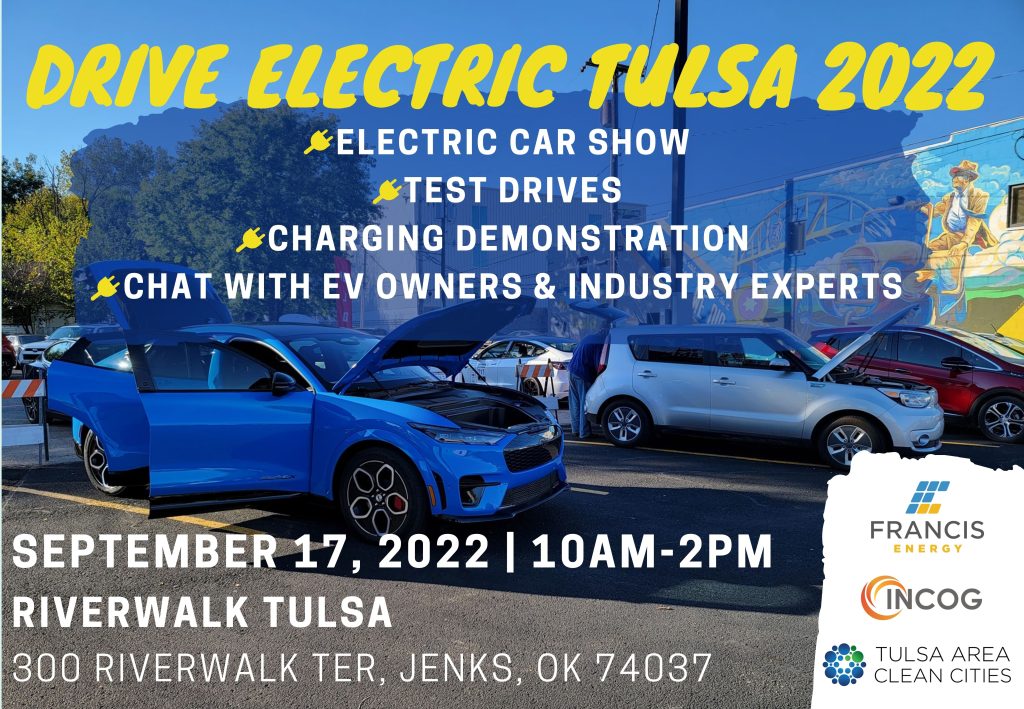 Tulsa Clean Cities' 6th annual National Drive Electric Week event will be held Saturday, September 17th, 2022 at Riverwalk Tulsa in Jenks. National Drive Electric Week, officially taking place September 23 – October 2, is a nationwide celebration to raise awareness of the many benefits of all-electric and plug-in hybrid cars, trucks, motorcycles, and more. They are fun to drive, cheaper and more convenient to fuel than gasoline vehicles, are better for the environment, promote local jobs, and reduce our dependence on foreign oil. Are you considering going electric?
*Valid license and insurance required for test drives.
For more information about national, state and local events near you, check the NDEW events page.