The U.S. Department of Energy and Environmental Protection Agency have released the 2020 Fuel Economy Guide. The Guide provides detailed fuel economy estimates for model year 2020 light-duty vehicles, along with estimated annual fuel costs and other information for prospective car buyers.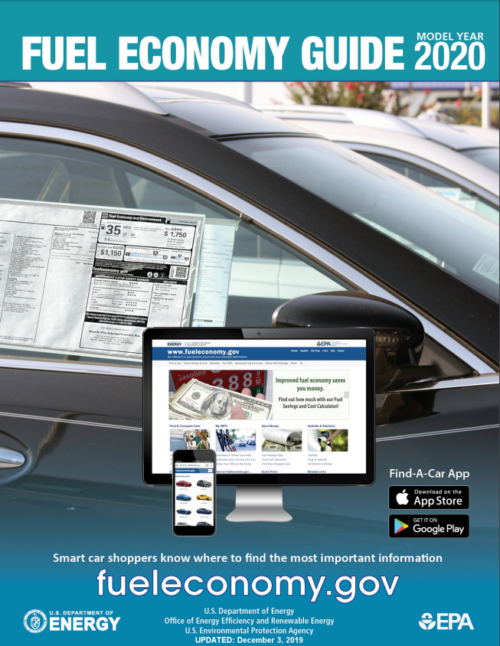 The average household spends about one-fifth of its total family expenditures on transportation, making it the second most expensive category after housing. Choosing a fuel-efficient vehicle can save up to thousands of dollars over the lifetime of the vehicle without sacrificing utility or size. This Guide outlines options that vehicle owners have for increasing fuel efficiency, including tax incentives, alternative fuels, and an in-depth comparison of light-duty vehicles currently on the market.
Find the 2020 Fuel Economy Guide and more information at fueleconomy.gov.